Digital Radio Systems – Technology Benchmarking and Regional Adoption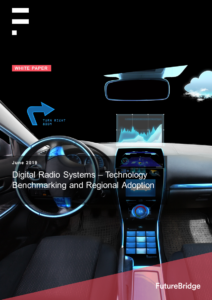 Radio remains an integral part of a country's rich culture, and social and economic landscape. This white paper will provides a summarized comparison of the current digital radio technologies outlining the advantages and disadvantages for each of them . . .
The content is restricted to premium users only.
Please
sign up
here to get access to all premium content on the website.
Request White paper
Thank you for your Interest. We will revert to you shortly.