Circular Economy – Impact on chemical & material industry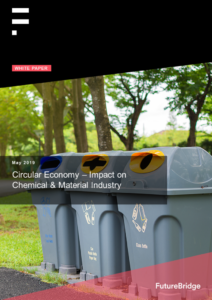 The chemical industry produces essential products and solutions that are used by all other industries, often in several steps throughout their value chains, as well as by end users. This white paper examines the impact of emerging focus on circular economy on the Chemical and Material Industry . . .
The content is restricted to premium users only.
Please
sign up
here to get access to all premium content on the website.
Request White paper
Thank you for your Interest. We will revert to you shortly.