Future of Chemical Recycling in Plastics Domain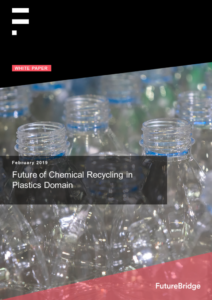 This white paper focuses on the emerging chemical recycling methods, evaluation of the methods and recent developments in the space of chemical recycling.
&nbsp . . .
Access the full-content and exclusive insights by registering to futurebridge.com.
Request White paper
Thank you for your Interest. We will revert to you shortly.