Blockchain – Opportunities in the Energy Sector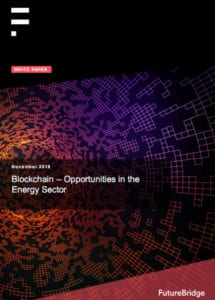 The emergence of blockchain and its acceptance among industries has resulted in a paradigm shift from the present centralized architecture to a more decentralized alternative. A number of start-ups in the energy sector are increasingly investing in blockchain technology.
This paper provides an overview of the technology landscape of blockchain and use-cases in the energy sector. It also discusses the evolution of blockchain, its adoption across various energy domains, and benefits and challenges associated with the implementation of a blockchain energy ecosystem . . .
The content is restricted to premium users only.
Please
sign up
here to get access to all premium content on the website.
Request White paper
Thank you for your Interest. We will revert to you shortly.