Hydrogen Infrastructure & Storage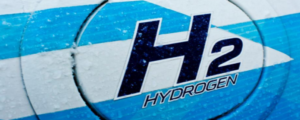 ReadyH2, a subsidiary of Fortress Solutions and Fortress UAV, has launched a new compressed hydrogen gas distribution service. ReadyH2 will be supporting Doosan Mobility Innovation (DMI) and its hydrogen fuel cell drone technology by providing all hydrogen fuel services to its drone customers and dealers. South Korea based DMI is a pioneer in the successful mass-production of hydrogen-powered drones for commercial use. Ultralight hydrogen tanks have been engineered by Doosan by making use of carbon fiber winding, which is used in their HFC drone and powerpack.
FutureBridge's Energy Insider's December 2019 Bulletin for Hydrogen Infrastructure &amp . . .
The content is restricted to premium users only.
Please
sign up
here to get access to all premium content on the website.
Request Industry Pulse
Thank you for your Interest. We will revert to you shortly.