Case Studies
Exploring the Landscape of Healthy Aging Solutions in Food & Beverage
The client, active in the food and beverage industry, expressed keen interest in understanding the emerging landscape of healthy aging solutions within their sector. Specifically, the client aimed to pinpoint both established and new players offering innovative solutions for healthy aging, gauging whether to adapt to these innovations, consider M&A activities, or merely monitor the advancements.
Client Success Details
Our comprehensive research approach empowered the client to dive deep into the world of healthy aging solutions in the food and beverage domain. The primary objectives of the study were:
Food industries are innovating conventional functional food and beverages products towards targeted aging adult and aging elderly segments with nutraceutical compounds, superfoods, adaptogens, etc.

To scan both emerging and established entities, mapping their portfolios and discerning unique propositions in the healthy aging segment.
To understand the broader opportunities these entities presented.
To provide insights on potential strategies for the client—whether to adapt, acquire, or monitor these entities.
To ensure a holistic understanding, our approach encompassed:

Constructing a long list of entities, including startups, spin-offs, and smaller players, even considering companies identified by the client.
Curating a universe of companies for a two-stage evaluation process, culminating in a shortlist of entities focusing on healthy aging solutions in the food & beverage sector.
Employing benchmarking strategies to identify potential target entities based on various parameters such as market presence, product range, innovation activities, functional health benefits, R&D strengths, and more.
Providing a detailed profile of these entities, encompassing product and technology details, types of functional benefits, target consumers, company activities (like M&As, partnerships), challenges faced by the company, pricing strategies, and more.
Identifying potential partners or acquisition targets after primary interviews with the shortlisted entities.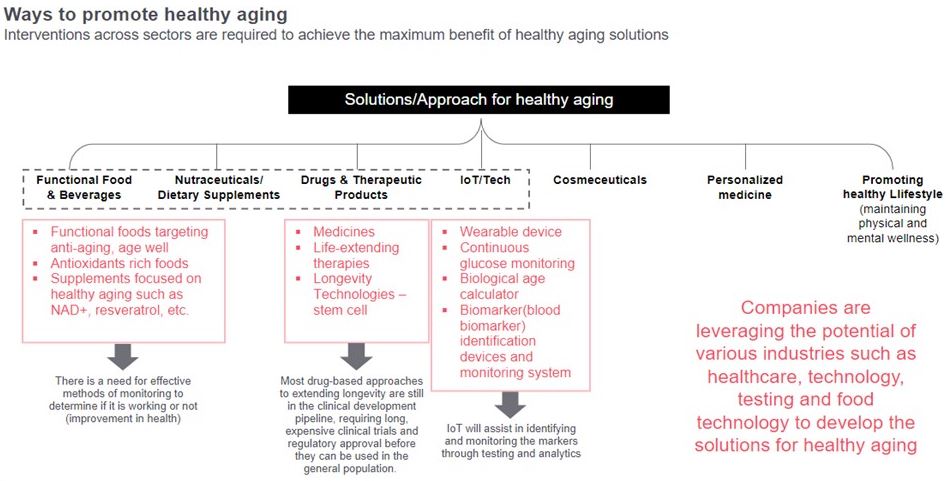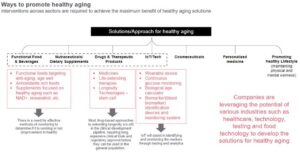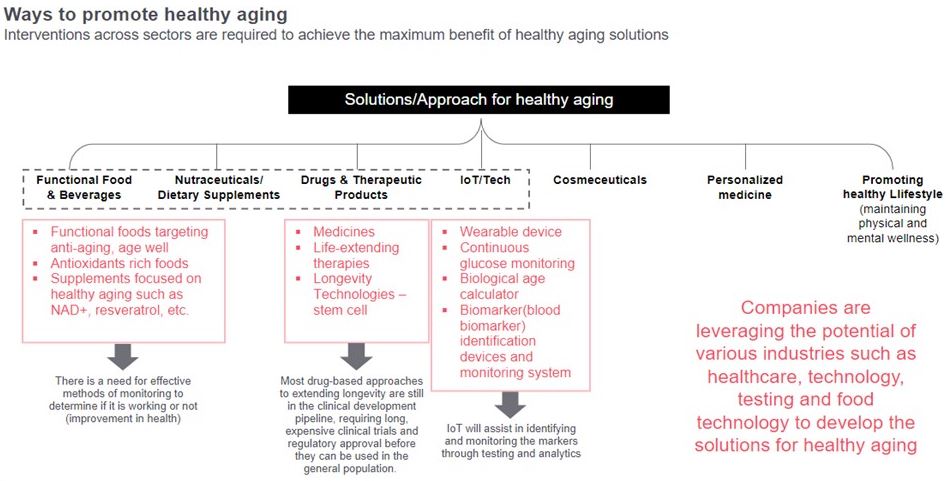 Research Methodology:
Desk Research: Our team rigorously sifted through multiple open-source platforms, including company websites, press releases, reports, blogs, and social media updates to gather data.
Database Analysis: Comprehensive analyses were carried out using databases like Mintel, Crunchbase, Orbit, Espacenet, among others.
Primary Research: A pivotal component involved conducting primary interviews with shortlisted entities, offering a more in-depth insight into their operations and strategies.
Owing to our meticulous research methodology, the client was able to gain a robust understanding of the evolving space of healthy aging within the food & beverage sector. They were presented with clear insights on new innovations, emerging entities, and potential M&A opportunities, thus positioning them strategically for future endeavors in the segment.
Looking to Decode the Dynamic Gut Health Market? Reach out to us for custom guidance tailored to your market objectives.