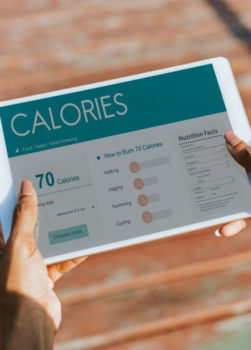 Personalized nutrition is still very much in its infancy and has no clear definition as of yet. For clarity, we've defined personalized nutrition as utilizing information on individual characteristics to develop targeted nutritional advice, products, or services to assist people to achieve a lasting dietary change in behavior that is beneficial for health.
As Big Food & Beverage players begin their personalized nutrition journey, we assess if it's the right one? We put three global food and beverage manufacturers under the microscope to analyze the different strategies they've adopted.
As consumers disapprove and move away from one-size-fits-all strategies, personalized nutrition steps in to provide a healthier dietary regimen. This is achieved through technology, wearable gadgets and sensors for monitoring weight, height, heart rate, and other data, or taking advantage of emerging services such as genetic profiling and gut-microbiome testing.
Personalized nutrition is set to be big business with the market estimated to reach upwards of $11.5 billion by 2025. As this trend begins to pick up pace in the industry, we take a look at 3 big players looking to expand into the personalized nutrition market utilizing very different strategies. For a more enriched profile of these developments and the impact it will have on the industry please request a demo from one of our experts to see how our clients are utilizing our service.
Nestle – utilizes Japans aging population to launch its personalized nutrition service
What is it?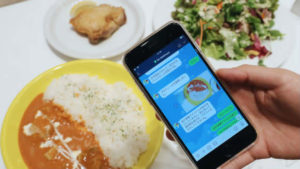 In 2018, Nestle S.A. chose the aging population of Japan to launch its first personalized nutrition service using a blend of artificial intelligence, DNA testing, and smartphone services. Today, they have around 100,000 users of the Nestle Wellness Ambassador program which allows its users to send pictures of their food via the Line messaging app that then recommends lifestyle changes and specially formulated supplements. The program can cost about ¥65,000 (about $600) a year for capsules that make nutrient-rich teas, smoothies, and other products such as vitamin-fortified snacks.
The program also provides home kits for blood and DNA sampling so participants can find out whether they have certain health problems such as diabetes or high cholesterol. The DNA and blood tests are conducted by outside companies that give full results to consumers. Halmek Ventures Inc. provides the blood test and Japan-based Genesis Healthcare Co. performs the genetic analysis.
Will it work?
As consumers across the globe become more conscious about the foods they eat, it is expected that Nestle will roll out their program to other markets. Launching in Japan first will inform Nestle about how to introduce the program to other places around the world. Right now, there is a white space across all markets when it comes to choosing supplements based on nutrient needs.
To date, Nestle Japan has been largely responsible for the entire company's profitability. Last year, its overall sales saw a 30% increase from 2010, and Nestle Japan's sales grew by 2.8%, compared to the 0.7% seen in the firm's developed markets. It can be said that this success is due to Nestle Japan's focus on tailored nutritional solutions instead of just selling products.
To expand into different markets, Nestle must consider the health and wellness problems consumers are facing in specific markets and how to adapt their program to suit these changing consumer preferences. It is also important for Nestle to consider that product preferences will vary from country to country and therefore, this must also be a flexible area of development. For example, green tea is known to be liked in Japan but it is uncertain whether this is a preference in other markets.
Danone – utilizes smart packaging to optimize consumers hydration
What is it?
Danone has utilized smart packaging technology to tap into the personalized nutrition trend. The French multi-national has partnered with startup Water.io to develop a 'smart cap' which will be incorporated into the Brand's Spanish mineral water Font Vella, allowing consumers to track their levels of hydration. Named Coach2O, the widget will monitor consumers' water intake and coach them towards adequate hydration. Coach2O will first retail on www.fontvella.com, with sales expected to start during spring 2019.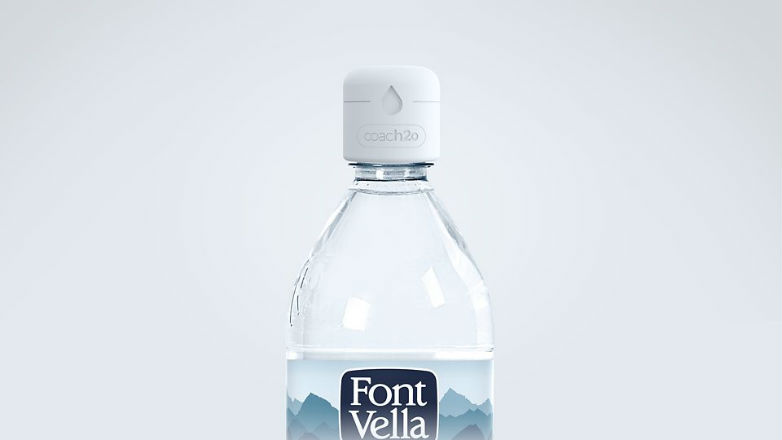 Source: www.danone.com
Will it work?
Incorporating electronics into packaging has been raising sustainability concerns. The main challenge with packaging made with multiple materials is that it can be a complicated and energy-intensive process to separate the electronic materials (e.g. smart labels and smart caps) from other packaging materials used.
Water is becoming more and more important in the world of healthy nutrition and choice of water products is expanding. Danone is tapping into this growing demand and consumers who are looking to improve and track their water intake will welcome this smart cap addition.
It will be interesting to see the price range in which Coach 2.0 will fall into once its launched when compared to their conventional water bottles and even more interesting to see whether consumers will be willing to pay a higher price for their water. It will be important that Danone remain price competitive on the water aisle in order to succeed.
Mars – utilizes Israel's strength in technology, academia, and research
What is it?
On May 15th 2019, Mars, Incorporated announced its partnership with Jerusalem Venture Partners (JVP), a leading international venture capital fund. They described this as a "first-of-its-kind" research and development agreement in Israel aiming to pursue innovative tech solutions for global food, agriculture, and nutrition challenges. One of the areas Mars hopes to propel into through this partnership is the emerging space of personalized nutrition.
With a big player such as Mars looking to get a foothold in the space through this JVP agreement demonstrates the mainstream potential that personalized nutrition holds.
Will it work?
This is an interesting move by Mars and one that may be used by other players in the near future. Mars sees forward-thinking partnerships and collaborations as the way forward for their development into unknown territories such as that of personalized nutrition. By leveraging leading science and technology as part of its innovation strategy, Mars is sure to be ahead of the rest when it comes to providing innovative consumer-centric products, services, and experiences.
Additionally, Israel is growing strength by strength when it comes to food-tech innovation and several disruptive startups are gaining interest from big players across the food and beverage ecosystem. Looking at personalized nutrition; Nutrino ($8M), DayTwo (undisclosed), and Lumen ($7M) are bringing forward innovative solutions in this space and we expect more to breakthrough as the trend matures. Making Israel its new innovation hub seems like Mars is setting itself up for success and it will be interesting to see the new product developments that are launched by them through this partnership in the near future.
What's next for personalized nutrition?
Despite a number of obstacles such as low consumer awareness and a lack of scientific research, the market for next-generation personalized nutrition continues to expand. As consumers are increasingly drawn to individualized nutritional goods and services, disruptive startups providing solutions are receiving increased interest from big food and beverage players trying to gain a competitive edge in the industry.
Since the personalized nutrition market is in many ways an unknown space for big players, taking on strategic partnerships, collaborations and acquisitions will prove key for setting them up for success. As Mars builds an ally with Israel food-tech to develop new personalized solutions, it is expected that others will follow in order to keep pace with this up and coming trend.
Although there are still unanswered questions, it is unlikely that consumer demand for individualized products will wane any time soon. As a result, we should expect further partnerships between companies and tech startups enabling them to improve and develop processes and services to capitalize on this growing trend for personalized products. The personalized nutrition space is now moving at a faster pace than ever before and the next 12-18 months are anticipated to drive innovations forward, unlocking the industry's full potential.
Interested in similar perspectives? Register to access exclusive content of insights, trending topics, and webinars.