Insights for Pharmaceutical Industry
Transformation in Patient Journey through Digital Revolution
The integration of digital technology is improving healthcare outcomes and reshaping the relationship between physicians, patients, and the healthcare system. By connecting patients and healthcare providers through mobile technology, treatment efficiency can be improved by increasing the accessibility of existing or real-time data. Quick availability of such information to healthcare providers helps them take immediate action if necessary. This will prevent conditions from worsening, and therefore, improve the quality of life of patients.
Patient expectations and needs toward the healthcare system are evolving over time. Digital access to treatment options, medical research, and provider reviews have created a new generation of empowered consumers. Patients want to remain informed, engaged, and connected to all stakeholders within the healthcare system to become an expert in their treatment pathway and remain at the center of their medical journey.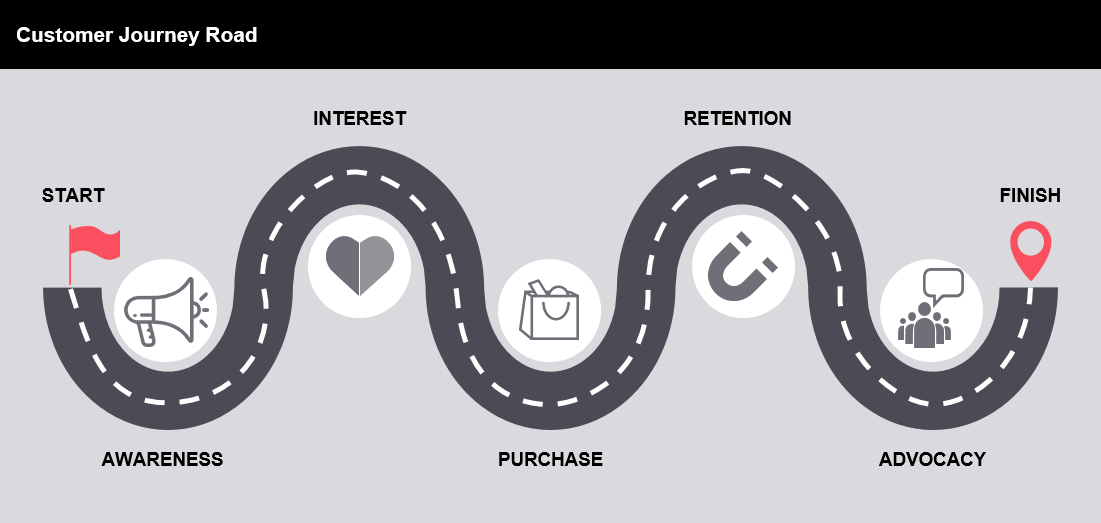 Greater access to knowledge, exposure to self-management programs, and new regulations for patient involvement have contributed to patient empowerment, and thus, redefined roles in relation to healthcare. Through these changing dynamics, the relationship between patients and care providers are transforming, wherein patients are becoming a partner of their care providers instead of simply being a care receiver. Therefore, healthcare service providers will need to focus on becoming more customer-driven through the implementation of proper patient acquisition and retention processes.
Understanding the Digital Patient Journey
The trend towards the use of digital solutions is increasingly gaining interest across all stakeholders in the healthcare value chain ranging from patients to healthcare organizations and payers. Primary reasons for this are qualitative treatment modules and improved patient care, which will further contribute to potential cost savings in the long run.
With the growing penetration of smartphones in the healthcare setting, patients extensively rely on digital sources for information and seek support at several points through digital means along their patient journey. Thus, the digital journey offers immense opportunities to learn about factors that influence patients' behaviors and build stronger relationships. In healthcare, the way patients access and utilize information is somewhat similar to other industries. To connect with patients at the right time and in the right manner, it becomes important to build awareness regarding the distinct digital path they follow.
Consistently evaluating the digital journey and capturing patient-generated health data to gain insights and provide services are key factors that help pharmaceutical companies gain market access. These factors also play an important part in developing effective patient-centric medical and marketing strategies.
Patient Journey Mapping
Digital journeys toward a health solution are a surprisingly similar order of events from start to finish. The end result of mapping a digital patient journey is understanding their desires, hidden needs, and preferences, and mapping all these touchpoints (touchpoints are any interactions that the patient can experience at a specific stage in their journey) against what a service provider (pharmaceutical companies, healthcare organizations, etc.) can deliver, through which channels and timelines for service delivery to patients. The first crucial step in mapping the patient's digital journey is to adopt a patient-centric mindset and understand needs, motivations, emotional states, and goals in terms of healthcare outcomes. The next step is to strategically lay out all touchpoints.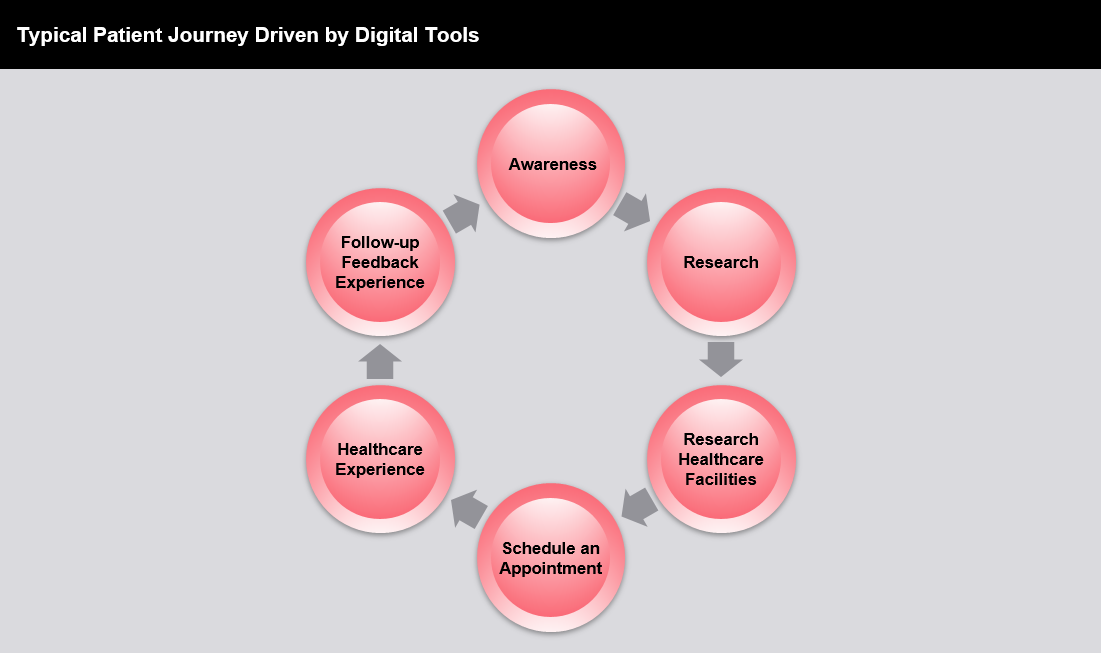 Marketing and communication efforts should be focused and customized per digital journey stage. Furthermore, producing and organizing quality content with SEO best practices is necessary to create brand awareness. Maintaining an easily navigable website with updated and compelling information is needed to provide excellent mobile experience to users, and hence, raise online brand awareness. New opportunities to reach patients can also be created by providing mobile applications to support patients and healthcare professionals. Apps may help in identifying triggers and providing the personalized or right treatment more quickly by enabling patient monitoring and driving treatment adherence. They may be equipped with advanced analytical or monitoring capabilities for informed decision making by healthcare providers.
How to build a patient journey map?
Patient journey mapping is a patient-centric data-driven approach to plan communications and marketing activities, and deliver exemplary healthcare experience. Involvement of several activities and patient behavior make patient journey mapping a much more complex, fragmented exercise for service providers and pharmaceutical companies.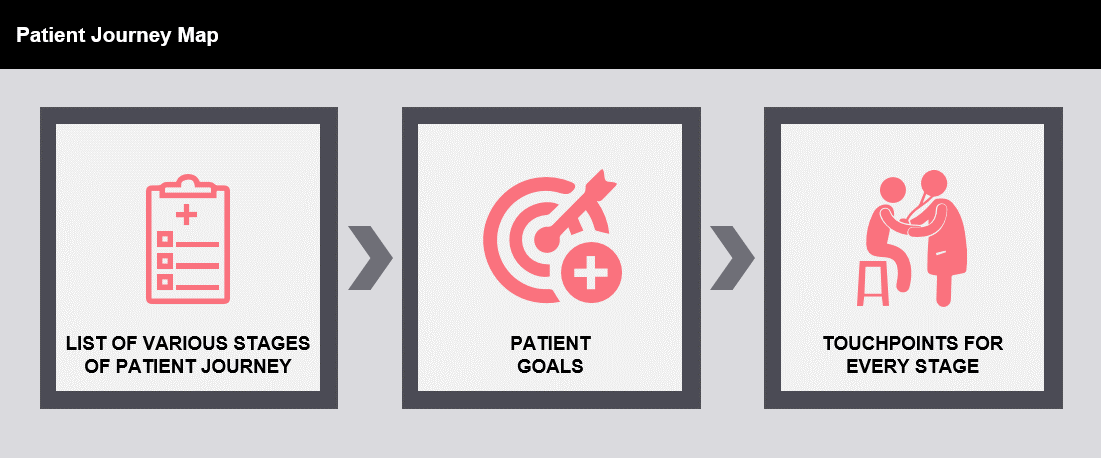 Spreadsheets and the use of various software such as UX360 can be used to track patient journey.