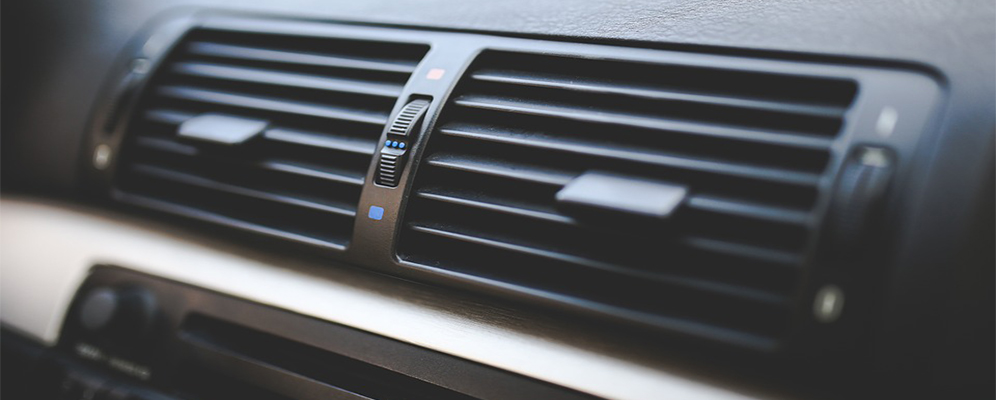 Introduction
More and more individuals worldwide are suffering from the effects of air pollution, thereby propelling the automotive engineering team to focus on the development of improved cabin air quality & filtration systems.
A large number of motorists are still unaware of their vehicle cabin air filter; only a few are aware as to where the filter is, or how to replace it. Cabin air filters have been included in several vehicles since the mid-1980s; they are used in more than 90% of every new passenger and commercial vehicle sold globally.
One of the primary reasons for the lack of knowledge regarding air filters is their location, which is hidden either behind the glove box or under the base of the windshield. Hybrid vehicles have a separate cabin air filter for the hybrid battery cooling system at the rear end of the passenger compartment, which is not known by several motorists.
Cabin air filters are designed to keep dust, pollen, and other pollutants out of the passenger compartment, as exposure to these pollutants can cause allergies, asthma, and a host of other respiratory ailments.
Type and Sources of Gaseous Air Pollution
Fine Dust: It consists of hazardous particles that can be categorized according to their size:
PM

10

: Inhalable particles

Penetrates into the trachea as well as nose and throat area
Irritation of mucosal tissue

PM2.

5

: Respirable particles

Penetrates into bronchial tubes
Causes chronic bronchitis, asthma, allergies, or lower respiratory tract infection

PM0.1: Ultra-fine particles

Penetrates into alveoli or blood circulation
Causes lung cancer and heart disease
Nitrogen Dioxide: It is a gaseous molecule composed of nitrogen and oxygen.
Irritation of mucosal tissues
Enhances asthma and bronchitis for kids
Lung function test values of adults are declining
Exposure to high concentration affects respiratory function
Carbon Dioxide: It is a gaseous molecule composed of carbon and oxygen. Carbon dioxide is a natural component of ambient air. The comfort limit is ~0.1% by volume.
>0.2% by volume; increase in breathing rate
Exposure to higher concentrations of CO2 causes headaches, dizziness, high blood pressure, high pulse rate, and nausea
Volatile Organic Compounds: It evaporates at relatively low temperatures, e.g., carbon hydrogens, alcohols, aldehydes, and organic acids.
Irritation of mucosal tissues
Can potentially cause cancer in nasopharynx
Ammonia: It is a gaseous molecule composed of nitrogen and hydrogen. Ammonia is a water-soluble, colorless gas with an acrid odor.
Irritation of mucosal tissues
Exposure to high concentration can cause severe damage to the respiratory system
Long-term exposure can cause bronchial asthma and dyspnea
Key Players Developing Future Air Filter Systems
Acknowledging the potential and market demand for air filtration systems, several key players have started developing and promoting filters that are more focused on human needs.
MANN HUMMEL FreciousSmart Cabin Air Filter System is designed with respect to electric vehicles. It is an intelligent, fresh air management system. The demand-based control of the fresh-air proportion depends on the level of CO2 concentration inside the vehicle.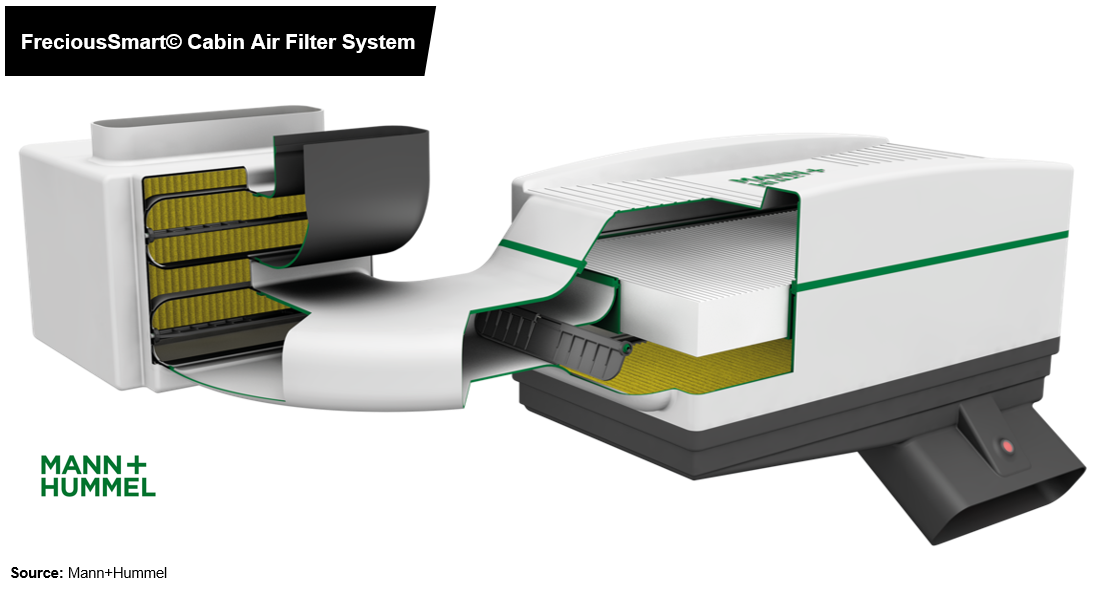 Valeo OXY'Zen, a purer cabin air filter, is connected to sensors that analyze the air quality inside and outside the vehicle. It conveys the information in real-time via a human-machine interface and adapts the air in the cabin accordingly and effectively.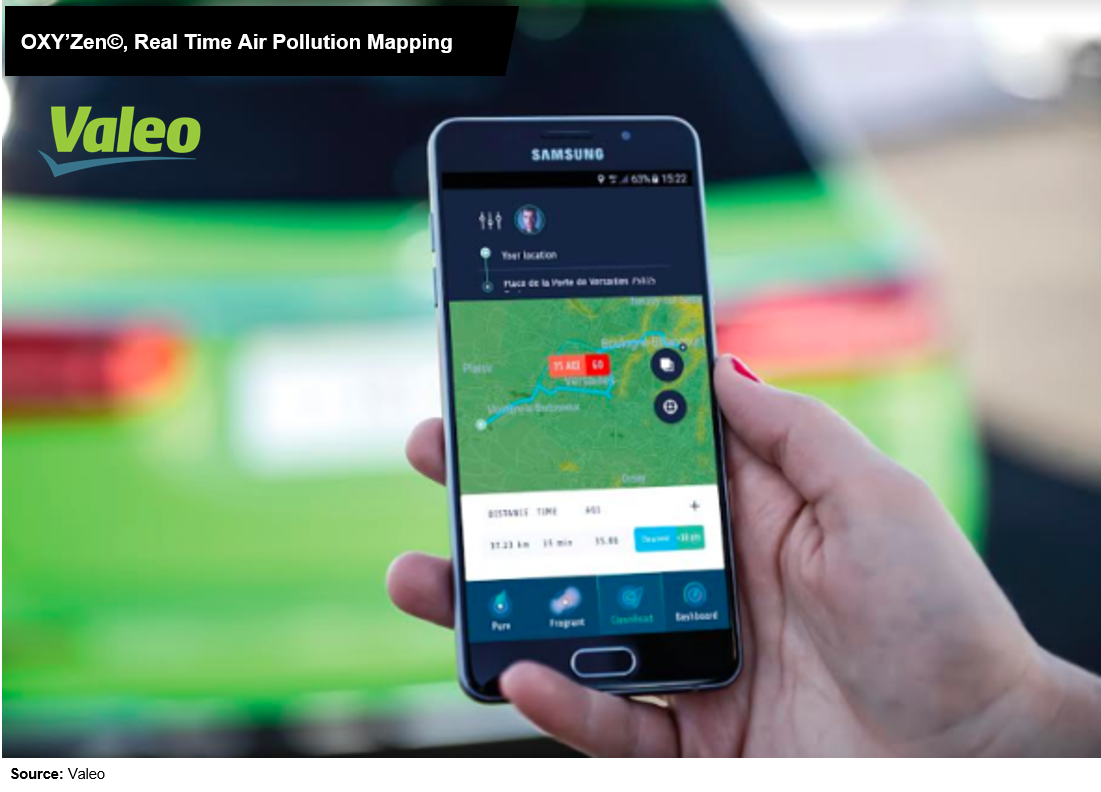 Freudenberg designed new filters for electric vehicles as they tend to take up less space. Electric motors require up to 75% less space than conventional combustion engines resulting in better air cabin filtration.
Impact of Megatrends on Air Filtration
Electrification: Energy can be saved by the air conditioning system, supplying fresh air only when needed. Recirculation requires new filtration solutions and concepts to meet specific conditions.
If an air conditioner runs in circulation mode, it consumes about 15% less energy than if only operated for cooling fresh air. This offers a convenient place to save energy that can be used in other systems.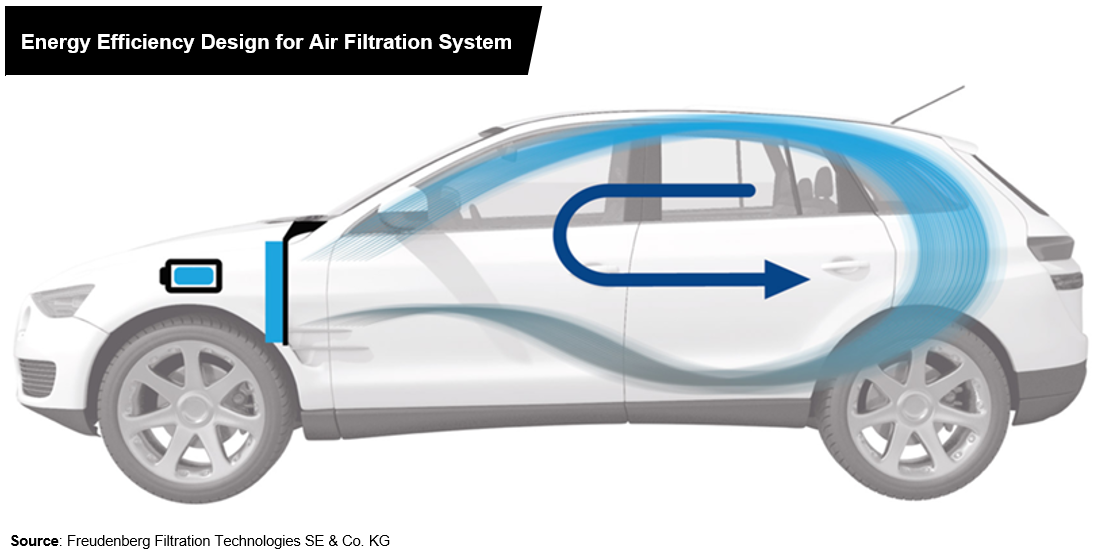 Shared Mobility: Future mobility is highly shared, which results in individualization. It is expected that, by 2020, 10% of all trips will be taken via car-sharing services. This trend offers space for individual filtration concepts adapted to the requirements of individual users.
For example, if an allergy sufferer rides in a car-sharing vehicle, a HEPA element could be flexibly engaged, or even a bioactive filter that reliably denatures the allergens. This approach offers ideal protection for every user.
Future of Air Filter Systems
According to WHO, currently, air pollution leads to:
2 million deaths every year as a result of exposure to ambient (outdoor) air pollution
8 million deaths every year as a result of household exposure to smoke from dirty cookstoves and fuels
91% of the world's population lives in places where air quality exceeds WHO guideline limits
Over 80% of urban residents are exposed to air pollution levels that exceed WHO limits
Although the powertrain will become increasingly clean in the future, air pollution remains an issue in large cities and populated areas in particular. Fine dust from tires and brakes, as well as domestic and industrial incineration processes, will continue to pollute the air, creating a health hazard.
The topic of health and comfort is gaining importance. Manufacturers are increasingly aware that they can differentiate themselves from the competition by innovation. The future holds immense potential for OEM's and tier-1 suppliers to develop innovative solutions that add value to consumer safety.
References