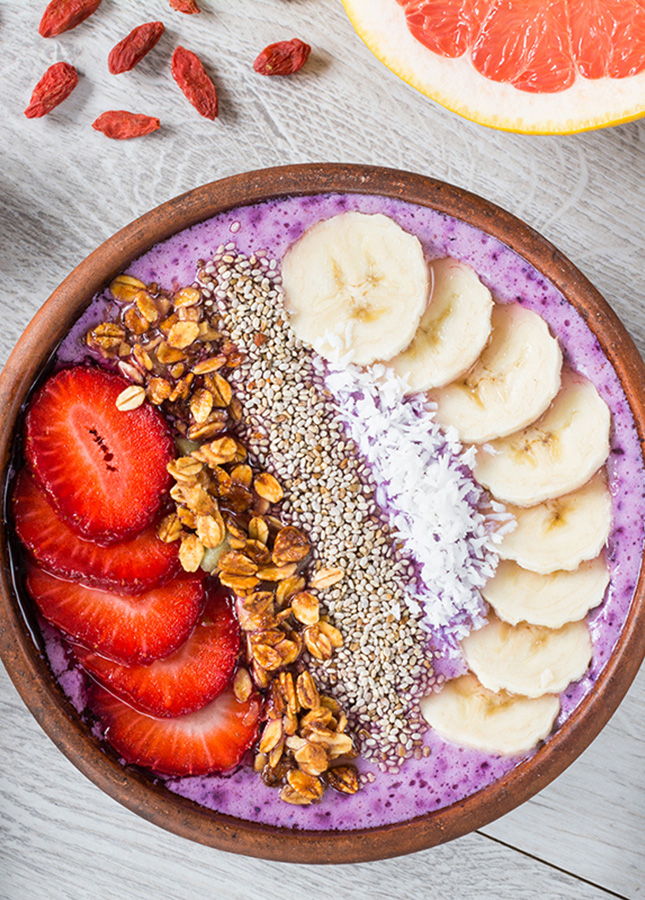 Africa's diverse climate have equipped the continent with an abundance of nutritiously rich crops for food and medicine. Utilizing knowledge passed down through the generations, functional food startups are now using Africa's superfoods to create clean, healthy products.
Despite the lack of a global, legal definition for superfoods, the implication is that these foods typically have high concentrations of certain beneficial nutrients.
From Aloe Vera to Avocado, many of these plants are known to have therapeutic effects. Many are now commonly found in the cupboards of health food enthusiasts. We take a closer look at two of Africa's ancient superfoods breaking their native boundaries to be discovered by the rest of the world.
Baobab – the tree of life
A distinctive fruit bursting with health benefits. The Baobab trees grow in a total of 32 African countries. Native to the African savannah where the climate is dry and arid, the Baobab has adapted to its environment. During the rainy season it absorbs and stores water in its vast trunk, enabling it to produce a nutrient-dense fruit in the dry season. This is how it acquired the name "The Tree of Life". While the baobab tree is known for its majestic shape with locals compare it to an upside down tree as its branches look like roots, the nutritious fruit that hangs from it is less aesthetically appealing. Unlike the goji and acai berries which are popping up on social media feeds for their bright colors, the large velvety green fur fruit does not have the same effect.
However, Baobabs versatility and many health benefits has seen it surge in new product development.
Based on the nutritional values, baobab is commonly marketed as a food supplement that can increase energy levels, support immune and digestive health, and improve overall health.
For locals baobab is consumed raw or ground into a powder to be added to milk or porridge. While baobab initially reached the global market in powdered formats, its innovation has diversified into different food and beverage categories in recent years. From gins to jams, baobab is slowly making a splash in the market for its natural, health and flavor benefits.
For example, Lifefoods has made the baobab fruit pulp a core ingredient for their raw superfood energy bars highlighting its antioxidant benefits and the fruits pulp ability to dry naturally on the tree to become a 100% natural powder.
It's not just small startups that are taking advantage of baobabs nutritious benefits. Innocent Drinks, owned by beverage giant Coca-Cola, added its Gorgeous Greens Smoothie to their natural, better-for-you beverage brand which is a mixture of apple, kale, pears and baobab.
Teff, the next quinoa?
In recent years, ancient grains have moved into the mainstream with health and wellness being a main driver. While quinoa and chia are the prime ingredients for better-for-you foods, teff is slowly showing its ability to succeed on this stage.
Teff (Eragrostis tef) is a cereal belonging to the grass species family, native to the ancient Abyssinian (Ethiopia) civilization where it's been cultivated since 4.000 B.C. There are three varieties of Teff; white, red and brown. The white colored seed is characterized by its delicate flavor while the darker varieties are known for their more intense flavor with a nutty hint.
The reason for its late emergence in the market is down to two main events.
The first being, exporting Teff from Ethiopia was largely banned due to local governments concern about rising prices and retaining a sufficient amount of supply for the domestic market. In 2015, this ban was partially lifted as investments in mechanization and better farming techniques increased yields by 40%.

The second slow-down occurred when a Dutchman,

Jans Roosjen, secured a patent on the processing of Ethiopia's indigenous teff grain. This patent meant Ethiopia could not export the teff flour to the Netherlands and other companies could not process the grain because of Roosjen's legal rights to its processing. In November 2018, this patent was deemed null-and-void which ended this long battle and Ethiopia got its grain back.
The gluten-free grains are now in high demand as consumers in Europe and North America latch onto the nutritional properties of Teff. The small seeds are rich in minerals (especially calcium), contain eight different amino acids, high in resistant starch and contains a high amount of vitamin C which is typically low or non-existent in other grains.
In Ethiopia, teff is mainly consumed as a flatbread called injera, as well as porridge, unleavened bread and even beverages. While looking at teffs utilization in the rest of the world, its gluten free attributes and high nutritional content make it a favorable choice for new product development. Nativa Food, an Italian startup focused on gluten free offerings, celebrates the teff grain in a wide range of products such as; teff pasta, teff mixes and flours, savory teff and teff desserts.
The Happy Tummy Co. utilizes Teff to act as preventative and prescriptive medicine for IBS and other digestive health issues. The UK startup produces loaves, scones, cakes and porridge made primarily from teff seeds which are fermented for two days pre bake so that the phytic acid in the grains will be released as phosphate in the colon which helps in relieving inflammation and improving digestive health. The company aims to rid the world of IBS through good gut health education and products.
The rise of African Superfoods
This new found fame will come with its challenges for the country including how to get high prices internationally while keeping prices low locally to feed their populations. In a region known largely for its high prevalence of undernourishment in the world, encouraging people to sell a crop for export rather than benefiting from its nutritional value themselves still raises questions. For me it is still very unclear
As the hunger for superfoods continues to grow globally, Africa's economy can expect to benefit from consumers demand for nutrient rich products offering multiple health benefits. Baobab and teff are just some of Africa's nutrient rich ancient foods stepping onto the scene, with others including; moringa, hibiscus, tamarind, and amaranth. Look out for the African super-hero's as we see more products containing these superfoods.