Blog
Africa's Superfood potential supports local communities

Food and Nutrition
May 14, 2019
3788 Views

6 min read
Add to Favourite
As consumer demand for healthful foods intensifies, startups are beginning to introduce some of Africas best kept secret superfoods to the rest of the world. While they work to promote and expand these crops into the global market, they are also mindful of the potential impact; both good and bad, this will have on the traditional, local markets and communities.
African commodities of the past such as cocoa, coffee and sugar have been picked up and controlled by the big corporations which bought little to no wealth to those who grew it. But this is beginning to change. Startups utilizing crops from poorer regions such as Africa, are supporting and educating their small communities to build sustainable, profitable agricultural systems. This effort is being praised by today's consumer as they are now favoring those companies which have a strong ethical responsibility approach and at the same time providing a healthful product.
Let's take a look at two of Africa's superfoods and the startups supporting their organic expansion;
Fonio – Yolele righting the wrongs of fonios past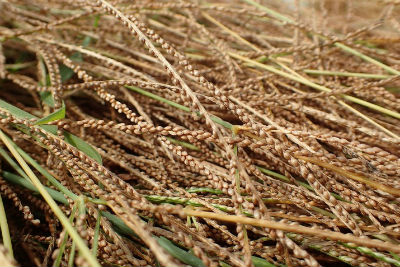 Fonio is arguably the oldest cereal in Africa and is quickly becoming known as a tasty healthful super grain by chefs and foodies around the world. There are two types of fonio, white and black. White fonio is grown in the Sahel area that surrounds the Sahara Desert, and it strives in dry and grassy savannah as well as richer climates. Black fonio is found in Benin, Niger, Nigeria and Togo and is generally the less common of the two.
Fonio very much satisfies today's consumer demands with the grain being gluten-free, high in protein and amino acids. It is particularly rich in methionine and cysteine, two amino acids that is deficient in other grains, making it a much more complete protein source. Fonio is also richer in iron, calcium, magnesium, zinc and manganese when compared to other grains. Finally, it is a high fiber grain which makes it a good carbohydrate providing a more consistent high-quality energy flow.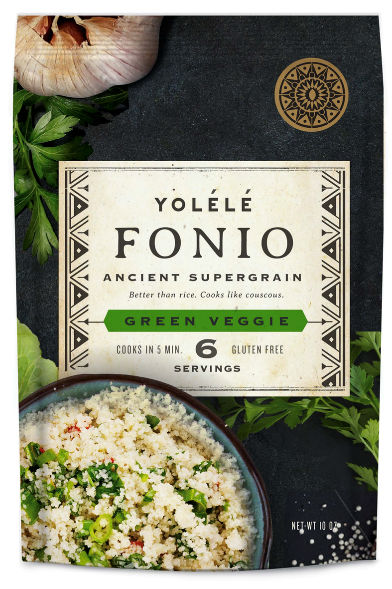 The fonio plant is fast growing and does not require water or rich soil which is why it flourishes in the soil-depleted and dryland areas that border the Sahel. However, most Senegalese farmers struggle to make money form the grain. Rice and millet are more favored by local consumers, and while fonio is easy to grow, processing it can be laborious and costly.
Two people trying to right these wrongs is Senegal-born, New-York based Chef Pierre Thiam and Philip Teverow a food industry veteran who co-founded the startup Yolele. This startup wants to create an export market for fonio and improve the lives of West African farmers who grow the crop. Yolele has partnered with NGO SOS Sahel to recruit train, equip and organize smallholder farmers in West Africa.
Yolele is one of the few importing fonio into the United States where it has already found a growing interest among consumers. The company took its first steps toward the mass market in 2017 when it made a deal with Whole Foods Market to stock the grain in some of its stores. Since this time Yolele Fonio started selling online, and supplying restaurants and other retailers.
Moringa – Kuli Kuli shows support for women farmers
While some parts of the world are just starting to learn about the positive health benefits of moringa, it has been a staple in many parts of Asia and Africa for centuries. There are 13 known species of moringa indigenous to Kenya, Ethiopia, Namibia, Angola, and Madagascar.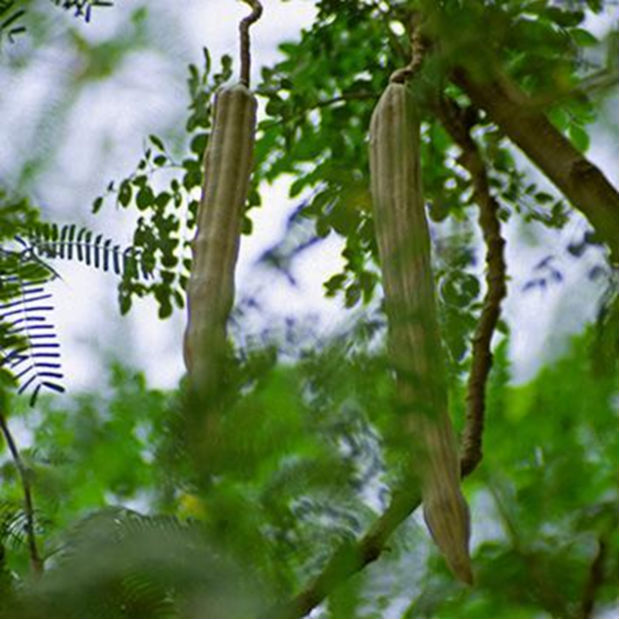 The moringa tree, also known as the drumstick tree because of its slender foot-long pods, is resistant to drought and almost all of its parts are edible, flavorful and nutrient dense – which include leaves, leaf powder, pods, seeds, flowers, roots and bark. The feathery leaves alone have a high protein content with nearly 30 percent dry weight which rivals that of milk and eggs. Additionally, the leaves are high in vitamins A and C, calcium, zinc, iron, magnesium and potassium. Research has shown that the high phytochemical and antioxidant levels of the plant can reduce chronic inflammation. The "miracle tree" has the ability to treat both malnutrition and obesity simultaneously.
One of the most beneficial elements of this African superfood is its ability to grow in drought areas and sandy soils. It also grows at a fast pace and can produce flowers all year round. As a result, moringa is a focus to address food security and has been used in India and Africa in feeding programs to fight malnutrition.
An Oakland based startup is building awareness of moringa as a nutrient rich superfood in the US with an energy bar, shot and powder company called Kuli Kuli. The startup is a benefit corporation that supports 18 women-led and family-farm cooperatives in 13 developing countries. Kuli Kuli works with farmers to drive economic growth, women's empowerment and sustainable agricultural development by utilizing moringa as a tool for nutritional security.
In January 2019, Kuli Kuli closed a $5 million Series B financing round led by Griffith Foods and Kellogg Co.'s venture capital fund, eighteen94 capital. Other institutional investors include InvestEco, S2G Ventures, Authentic Ventures, VilCap Investments and Rocana Venture Partners. This is Kellogg's second investment in the moringa startup, with an additional $4.25 million Series A funding in 2017. This highlights Kellogg's commitment to further strengthen itself in the health and wellness trend. This investment will help Kuli Kuli launch its new moringa ingredient business while continuing to scale and add new products to their line which currently contains moringa powder, bars and beverage shots.
Need to be ethically responsible
As today's consumers are more interested than ever in knowing the background story of a brand and how ingredients are sourced, manufacturers are making a conscious effort to be more ethically responsible. Startups, such as those mentioned above, are involved in building a sustainable and organic agriculture system for local farmers. Not only are they educating the community on best farming practices, they are also working to improve their own diets utilizing the goldmine of nutrient dense crops at their doorstep that was once overlooked. As the big players look to increase their healthy product offerings that are both sustainable and ethically produced we expect to see more collaborations and investments in these types of startups in the future.