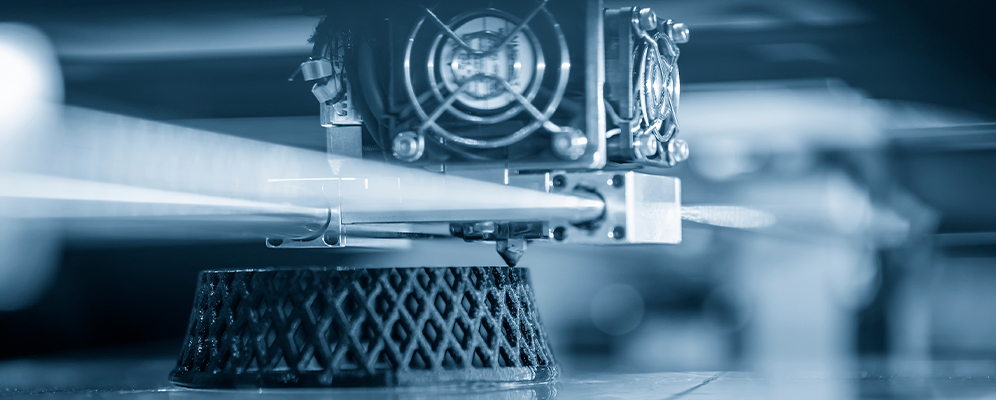 Next Era of Manufacturing
This is quite a powerful quote that several industries have been living by for quite some time. For example, manufacturing has been moving from Industry 2.0 to 3.0; presently, the manufacturing sector is focusing on Industry 5.0 even before the full potential of Industry 4.0 has been realized.
In a similar fashion, the automotive industry has been witnessing some exciting changes, such as shift from fuel-efficient and powerful vehicles to the onset of electric-powered vehicles. Autonomous and connected vehicles are also emerging gradually; however, traditional automotive industry participants and start-ups that traditionally have had nothing to do with an automobile are excited about the prospects of changing the way the automotive industry operates, leading to the age of smart mobility.
There are several activities conducted in terms of how data is being used to develop fuel-efficient cars. A critical area of producing next-generation cars is evaluating the design of vehicles. Numerous design concepts are present that allow a car to be lighter, stronger, and safer to drive. The only limiting factor would be the availability or lack of technological developments.
Several automakers have been working to develop advanced technologies for automobiles that will allow for improved fuel economy. One such development is the emergence of Additive Manufacturing (AM) or 3D printing, which presents a series of benefits for the manufacture of a single automobile component or an entire vehicle while ensuring strong, suitable physical properties.
Additive manufacturing is a disruptive and rapidly-growing technology that allows designers to prepare quick or rapid prototypes as well as complex designs, which otherwise would not have been possible through legacy subtractive manufacturing processes. The novel technology provides the automotive industry with innovative designs, innovation freedom, and proficiency in the supply chain. This technology is also used for testing, manufacturing, and assembling automotive parts and components with higher efficiency, optimization, and cost-efficiency.
Additive manufacturing technology is not new to the automotive industry, considering the past couple of years with immense activities in this field. BMW claims that the company had recognized the technology 28 years ago. The automaker has an Additive Manufacturing Center in Munich, where over 100,000 precision components are developed and manufactured each year. These components range from prototypes to small plastic mountings and highly-complex metal chassis parts.
On a similar note, the tool making unit of Volkswagen (VW) established an additive manufacturing center in 2018. VW is looking at the potential of binder jet 3D printing for prototypes and tool production, with a target of introducing additive manufacturing over the next few years for end-use production of parts. VW is also looking at a production output of over 100,000 3D printed parts per year. The company has already demonstrated savings in the cost of tooling through its "Automotive Application of the Year" award in 2018. In collaboration with the desktop 3D printer manufacturer, Ultimaker, VW was able to exhibit a total saving of US$ 160 thousand for its assembly factory, Autoeuropa, located in the city of Palmela, near Lisbon, Portugal. VW has also applied 3D printing to the light-weighting of components in production vehicles, including water connectors for the inside of the Audi W12 engine.
When talking about additive manufacturing, there is no "one size fits all" scenario. There are different additive manufacturing technologies that are developed according to specific components / areas / production requirements of the automotive industry. In this respect, it can also be seen that, based on the component that needs to be printed, there are suitable additive manufacturing technologies and processes present. A few of these technologies, processes, and respective components manufactured today are listed in the Table 1 below.
With the help of additive manufacturing, automakers and tier manufactures can successfully develop new components with complex designs and structures, which, in turn, will drive weight reduction and increase the efficiency of the operating component. Additive manufacturing technologies enable automotive manufacturers to target high level of innovation and performance in their products.
This novel technology provides automakers new opportunities for reducing the prototyping, production, manufacturing, and assembly cost of automotive components by simplifying the process flow. The advantages of this technology are so well-known that there are instances of companies collaborating to work towards the large-scale development of the technology in their respective industries. One such example is the collaboration of aerostructures suppliers, Premium AEROTEC and Daimler, along with EOS, a technology supplier of industrial 3D printing in 2017. These three entities as part of the "NextGenAM" project planned to develop next-generation additive manufacturing technology. The objective of this project was to develop a fully-automated and integrated production unit with manual intervention being eliminated. This unit would be capable of manufacturing aluminum components for both, automotive and aerospace industries.
With this technology, automakers will also have the capability to perform on-site fabrication to spur the maintenance and repair of automotive components, and at the same time, compile new business models by innovating and customizing the supply chain and products for improved market responses.
Despite the advantages of additive manufacturing and the level of activity of major automakers, this technology has still not been adopted at a large-scale. Major players in the automotive industry are interested in this technology and have produced components/parts, such as Porsche manufacturing spare parts for rare and classic cars, Mercedes-Benz Trucks and VW manufacturing components for specific vehicles, and the manufacture of a complete car, i.e., the Divergent Blade by Divergent Manufacturing System. However, this is still too little as compared to the vast potential present in the automotive industry.
One of the main reasons for the low adoption rate is the high initial cost associated with additive manufacturing technology. Further, the cost of materials used for 3D printing is also very high (approximately 70% of the components cost tends to be the material cost). Although there have been immense technological developments and improvements in all additive manufacturing techniques, scaling the manufacturing system and increasing the production rate have not been successfully demonstrated or implemented for the production of very large-scale physical components and parts for the automotive industry.
Another reason is the material composition of the modern automobile. Traditional automotive manufacturing processes used a wide range of raw materials; some of the additive manufacturing processes may not support materials that are currently being used for manufacturing. Presently, 3D printers can support only up to a few materials at a time for a build. Most additive manufacturing techniques cannot support different materials for printing one single component. Another key area of concern is that additive manufacturing requires technical expertise from the stage of designing the product to the stage wherein the end component is removed for post-curing. Lack of skilled labor is a challenge hindering the adoption of this technology, especially among tier manufacturers across the globe.
Benefits associated with additive manufacturing, specifically for the automotive industry, are quite evident. Complex components can be manufactured with no wastage of material and quick turnaround time. However, the only challenge encountered is the lack of ability of this technology to produce automobile parts in mass numbers. Moreover, the initial cost of this technology is also high; however, this would not be a deterring factor, as OEMs will certainly reap the benefits of the technology within a few years. Mass production of automobile parts has always been the topmost priority, and thus, additive manufacturing will have to wait for a couple of years before the technology is fully adopted by players in the automotive industry. The additive manufacturing technology will be instrumental in developing new designs that previously did not cross the drawing board, owing to several manufacturing challenges. Research and development wings of automakers will experiment with this technology to develop new designs and materials.