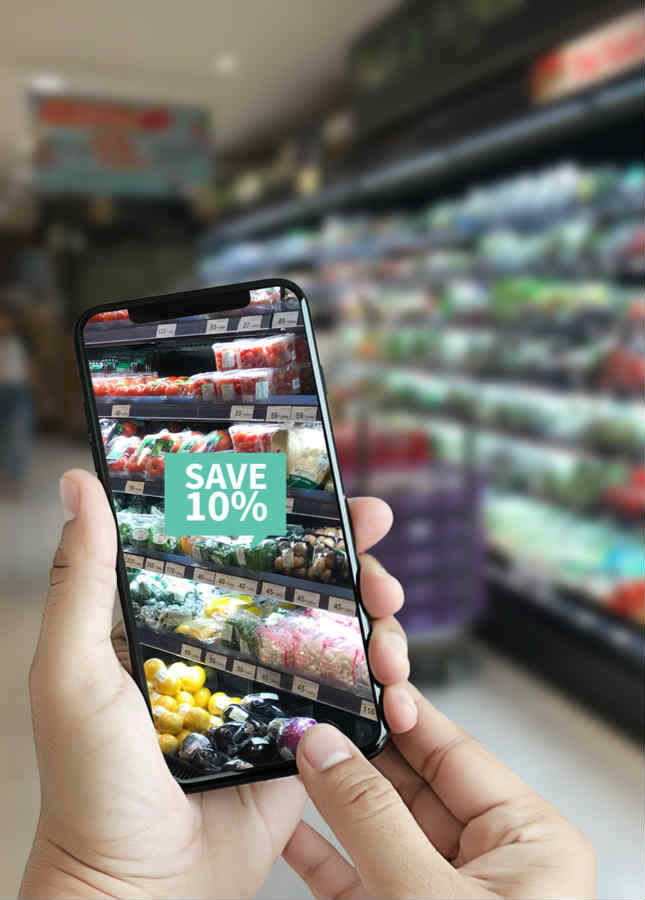 Industry 4.0 and the digitalization of food manufacturing
The speed of new technological advancements has turned the traditional food manufacturing industry on its head. To capitalize on this revolutionary period in manufacturing, food and beverage companies must leverage digitalization advantages in everything from restructuring the value chain to embracing virtualization to capitalizing on the full breadth and power of the Internet of Things (IoT). Likewise, companies must recognize the value in the mountains of new data they are producing and position themselves to properly analyze this data to drive faster, more-informed business decisions and capitalize on their opportunities.
In our World Food Innovate Summit Series we will provide you with some key learnings we took away after hearing from two leading digitalization solution providers reimagining the food and beverage manufacturing industry, Omron and Siemens.
Omron, time to Rethink Manufacturing
Faouzi Grebici, Industry Solutions Manager of Omron Electronics, began his talk by highlighting the high waste and carbon footprint coupled with a neglected consumer experience that comes from mass manufacturing. For this reason, he said there is a shift beginning to take place in food manufacturing from "made to sell to made for me". He suggests reaching your consumer will become the most important outcome of Industry 4.0, the current trend of automation and data exchange in the food and beverage sector. We now see Industry 4.0 allowing companies to combine the efficiencies of mass customization while delivering a truly unique product to consumers at a near individual level. He went on to say; "Every successful company will be a personal food company".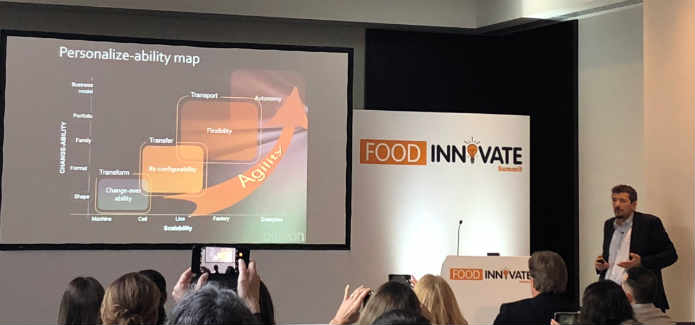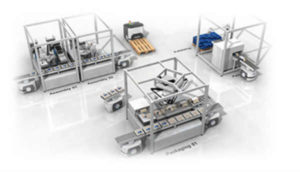 Faouzi discussed Omron's machines which are accommodating consumer's diverse needs and short product life cycles. The future of manufacturing sites must be agile, with the ability to change or update a production line at short notice. Omron's solutions are designed to improve efficiency and allow for flexible production line redesign. Faouzi highlights that their collaborative robots and mobile autonomous vehicles are capable to work along workers in a friendly, safe and cooperative environment and is proving highly successful in several other industries.
Faouzi ended his talk by stating their solutions will allow staff to focus on creative, enjoyable endeavors such as creating new products to manufacture while the machines take care of the production side. Omron is creating the factory of the future which is centered on innovative-automation.
Image source: https://www.omron-healthcar
Siemens, digitalization is driving innovation efficiency in the Food & Beverage industry
The Senior Director of Industry Management at Siemens, Filip Schiettecat, presented to us the opportunities that digitalization can bring to the food and beverage industry and in particular Siemens "Special Sauce" that will deliver increased efficiency to manufacturers supply chain.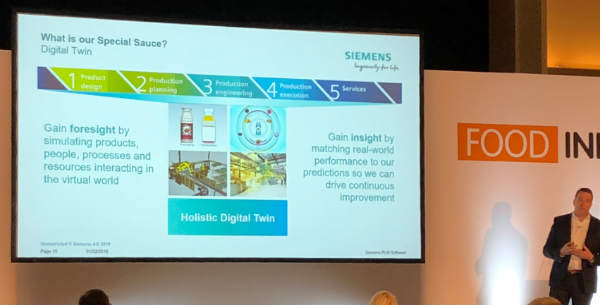 Filip introduced us to their holistic digital twin model. The ultimate goal of the digital twin is to achieve closed-loop connection between the virtual world of product development and production planning with the physical world of production system and product performance. Through this connection actionable insight is gained from the physical world for informed decisions throughout the lifecycle of products and production operations.

Machines and production lines are connected to MindSphere, Siemens open, cloud-based IoT operating system, which enables a new dimension of transparency. Filip highlighted the additional opportunities for optimizing processes with added value for the client such as "shorter time-to-market, more flexible engineering, optimal product quality, and greater plant availability and efficiency".
After explaining Siemens solutions, Filip provided us with some partnership examples that have been incorporated into this holistic approach to optimize their supply chain to date. This included the Dutch manufacturer of fruit spreads Hero Fruit and the Italian alcoholic liquor producer Campari. He also highlighted that "China is a country that is embracing digitalization" and has had a lot of success on this side of the globe partnering with one of Chinas largest dairy manufactuters Mengniu Dairy Group.
If digital technologies aren't already on your radar, they should be!
There are plenty of areas already where food and beverage companies engage in heavy spending. The continual need to develop new products to meet consumer demand often makes research and development spending a priority over anything else. But what about software? Should digitalization start to be embraced like the Chinese?
As several industries look to digital technology and disruptive innovations like the Internet of Things for new opportunities and cost saving techniques across the supply chain the need for modernization is moving up in priority. The food & beverage industry, however, may be overwhelmed by this movement and uncertain where to start.
As digital innovation providers, like Omron and Siemens, continue to reimagine the food manufacturing space, there is a sense of urgency to act on this or risk being left on the sidelines as the competition rushes past. A comprehensive plan will ensure that the various components are compatible and contribute to the high-level objectives and priorities. With system-wide modernization in place, organizations can embark on building new ideas for products, improving efficiency and achieving a more personal relationship with your consumers. We are most certainly living in a new, digital era.