Silicon Photonics – Optical Data Transfer Technology Bringing Future, Today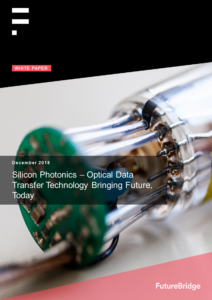 Silicon Photonics  is expected to change the outlook of how much data could be transferred. This white paper evaluates the potential and limitations of Silicon Photonics in technology sector . . .
The content is restricted to premium users only.
Please
sign up
here to get access to all premium content on the website.
Request White paper
Thank you for your Interest. We will revert to you shortly.